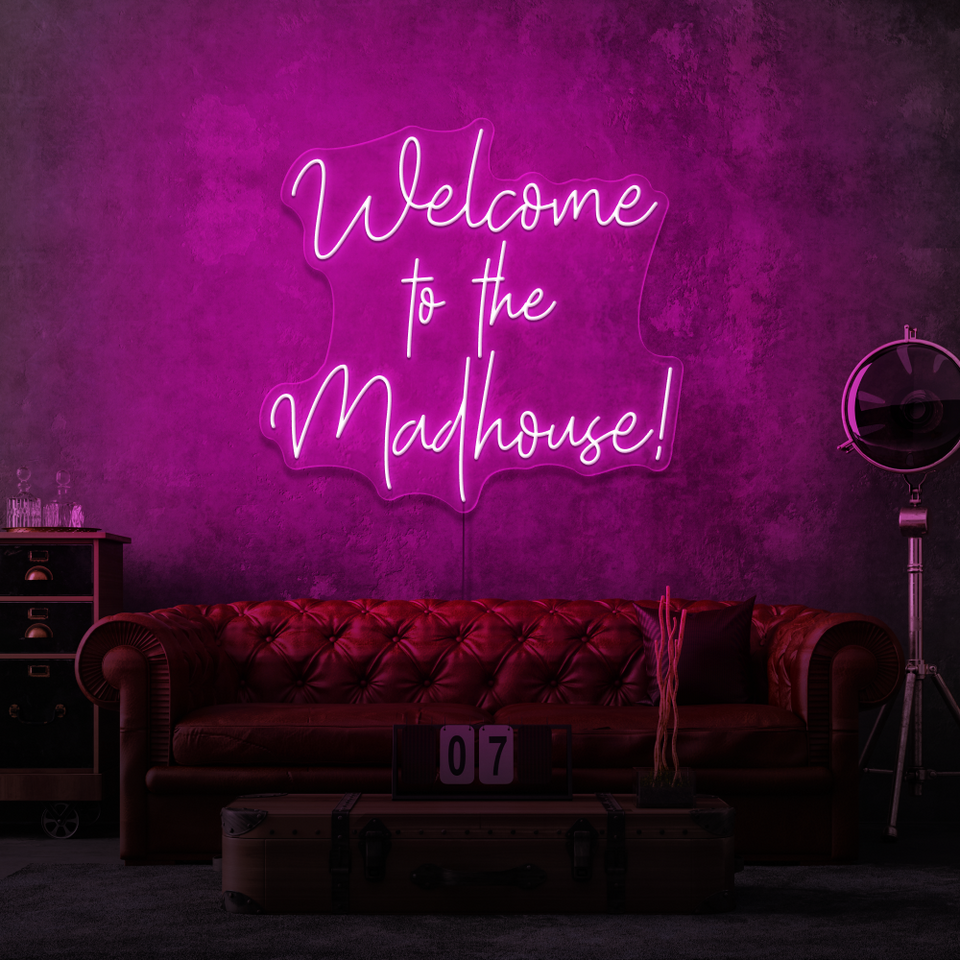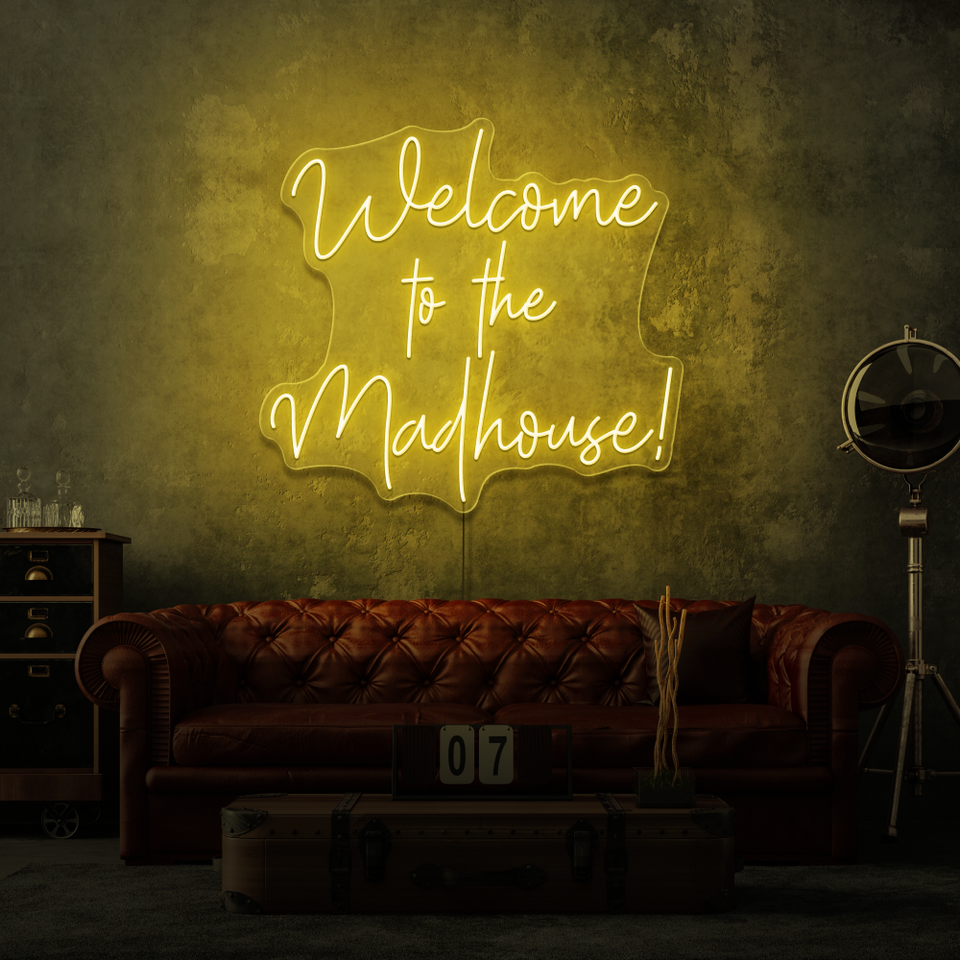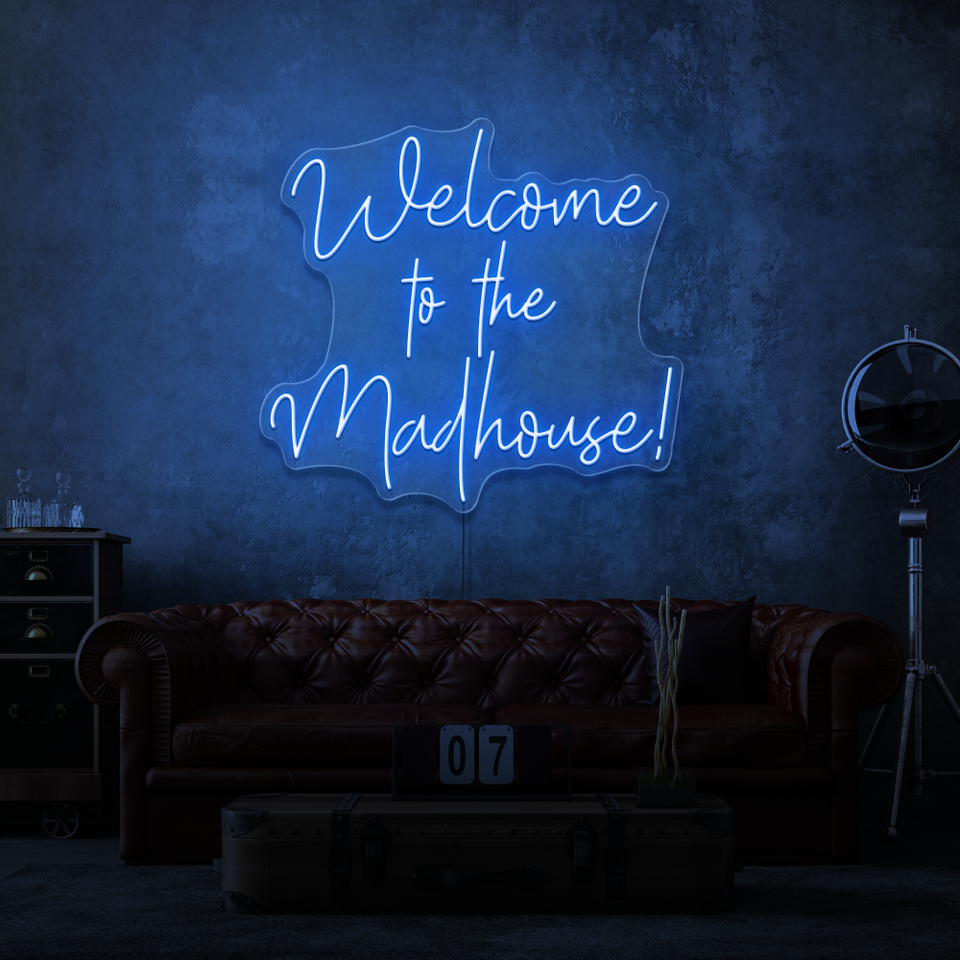 Welcome To The Madhouse!
We're all a little crazy, right? Embrace the chaos with this welcoming sign. Go bold with red, white, or one of 11 colors exclusively chosen for your personal Madhouse.
DETAILS
What's In The Box?
Shipping Info
Support
• Material: LED neon flex tube.

• Size: The size options shown represents the widest point of the design. Can't find the right size you're looking for? No problem! Just submit a request and we can work on the exact size that fits your space.

• Backing: Acrylic transparent plate/cut to shape.

• Dimmer Remote: Each order will come with a free dimmer remote where you can control brightness and light flashing mode.

• Installation Method: Mount/drill to the wall. An installation kit will be provided for each order. Each sign has pre-drilled holes in them for easy installation.

• Color: Choose from a wide color selection to match your vibe! (See color options below).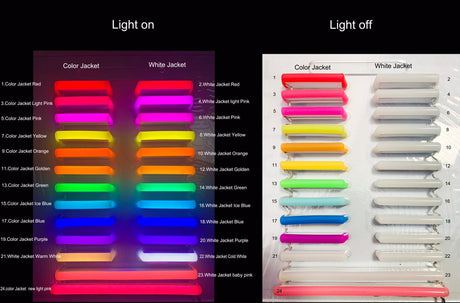 • Your Electric Neon Sign
• Power Supply
• Wall Mount Screws
• Extra: Free Dimmer Remote
All of our neon signs are uniquely custom-made by hand.

Production and delivery time takes approximately 2-4 weeks from the day it's ordered.

FREE Shipping on all U.S. Orders.

Fully tracked and signed service.

Your order's tracking details will be emailed to you once your order has been shipped.
For full support, contact us at info@electricmoonlights.com